by Jennifer Gibson, PharmD | January 10, 2009
Drug manufacturers widely use prescription drug samples as a marketing tool. In 2004, drug samples accounted for approximately half of the pharmaceutical industry's marketing budget, or $16 billion. An advantage, touted by pharmaceutical companies and some physicians, is that these samples are made available to low-income and uninsured patients, providing them with otherwise unaffordable medications. There is new evidence, however, that, not only do the samples not reduce drug costs and not go to the most disadvantaged patients, but there are also significant safety concerns with some drug samples.
A surprising study published in April 2008 found that out-of-pocket drug costs actually increased for patients receiving free drug samples. Of the near-6000 adults observed in a longitudinal study conducted across the United States, 14% received at least one free drug sample. The likelihood of receiving a sample decreased with increasing age and increasing income. Those patients with chronic diseases were more likely to receive a free sample. Before receipt of the samples, out-of-pocket drug costs did not differ significantly for patients receiving samples versus those not receiving samples. However, after receipt of the sample, drug costs increased from $178 per 180-day period to $244 during the time the sample was given. Also, after the sample was given, the drug costs remained higher for those that received free samples versus those who did not receive any samples ($212 versus $178 per 180-day period.)
Another study, published in January of 2008, examined the characteristics of American recipients of free drug samples and found that 12% of all Americans received at least one drug sample during 2003. More people with health insurance received free prescription samples than those without insurance (12.9% versus 9.9%.) The poorest one-third of recipients were also less likely to receive samples that those with incomes of 400% of the poverty level or higher. According to the researchers, neither income nor insurance statuses were associated with receipt of free drug samples. They concluded, therefore, that the drug samples served only as marketing tools, and not as so-called "safety nets" to provide medications to the patients in the most need.
One group of patients that is more likely to receive drug samples is Medicare beneficiaries. In 2004, nearly half of all Medicare beneficiaries received free drug samples. More patients reporting non-adherence to medication based on cost received the samples than those without cost-related adherence concerns. Also, beneficiaries without generous prescription drug coverage were more likely to receive samples than beneficiaries with full or partial drug coverage plans. Lastly, people with more chronic conditions were more likely to receive samples than those with no or one chronic medical conditions. In this case, drug samples appear to be appropriately distributed to the most disadvantaged patients.
The most alarming study of free drug samples was published in the October 2008 issue of the journal Pediatrics. This survey of more than 10,000 children reported that 5% of all American children received at least one drug sample in 2004. Of children receiving at least one prescription drug that year, 10% received a free sample. However, of the 15 most frequently distributed samples, 2 drugs are controlled substances, meaning they have a high potential for misuse and abuse, and 4 drugs have received new safety warnings since 2004. Additionally, the drug samples are not going to the children who need them most. Children with low family incomes and those without insurance were no more likely to receive free drug samples than those with incomes at 400% of the federal poverty level or higher, or those with insurance. Again, the researchers concluded that the drug samples are marketing tools, and do not target the children that need low-cost or free access to prescription drugs. Also, the safety concerns associated with the choice of drug samples in children is distressing. One reason the authors suspect for the prevalence of safety issues among the samples is that most samples are newer medications, and newer medications are likely to be unused or untested in large numbers of children.
There is a need for low-cost or free access to prescription drugs for low-income and uninsured patients, and many drug manufacturers are taking strides to provide this service. However, practitioners need to be judicious in the distribution of free drug samples, and ensure that the recipients are the patients who need them most. Furthermore, safety should always be a primary concern when choosing drugs, especially for children. Prescribers can also use practices such as prescribing 3-month supplies rather than 1-month supplies of drugs, switching to generic medications when available, and discontinuing non-essential medications to decrease prescription drug costs for patients. Prescription drug use should never be taken lightly, and the safe and effective use of all medications should be a priority for all patients and health care providers.
References
Alexander GC, Zhang J, Basu A. Characteristics of patients receiving pharmaceutical samples and association between sample receipt and out-of-pocket prescription costs. Med Care. Apr 2008;46(4):394-402.
S. L. Cutrona, S. Woolhandler, K. E. Lasser, D. H. Bor, D. U. Himmelstein, W. H. Shrank, N. S. LeLeiko (2008). Free Drug Samples in the United States: Characteristics of Pediatric Recipients and Safety Concerns PEDIATRICS, 122 (4), 736-742 DOI: 10.1542/peds.2007-2928
S. L. Cutrona, S. Woolhandler, K. E. Lasser, D. H. Bor, D. McCormick, D. U. Himmelstein (2008). Characteristics of Recipients of Free Prescription Drug Samples: A Nationally Representative Analysis American Journal of Public Health, 98 (2), 284-289 DOI: 10.2105/AJPH.2007.114249
Daniella A. Zipkin (2008). Medicare Beneficiaries and Free Prescription Drug Samples: A National Survey Journal of General Internal Medicine, 23 (10), 1726-1726 DOI: 10.1007/s11606-008-0746-2
Share This Article
February 1, 2016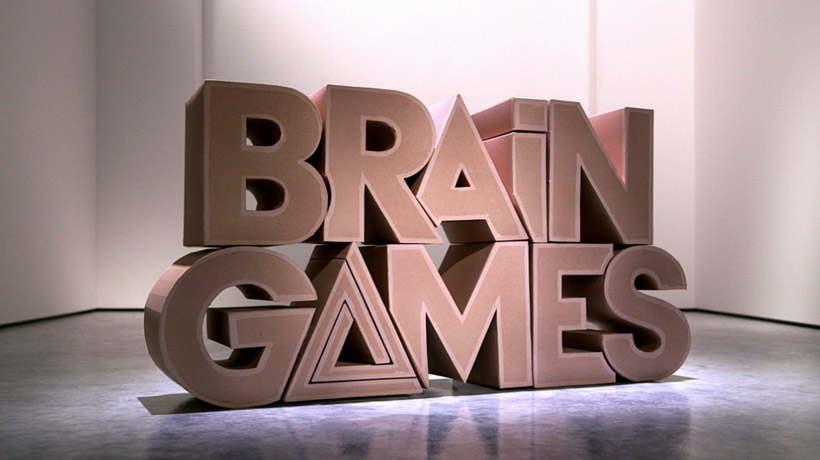 This Sunday February 14th (9 p.m. ET), the Emmy-nominated Brain Games tv-show is back! Wonder junkie Jason Silva returns to our screens, teaming up with... READ MORE →
Like what you read? Give to Brain Blogger sponsored by GNIF with a tax-deductible donation.
Make A Donation