by Jennifer Gibson, PharmD | June 12, 2009
Many epidemiological and observational studies have reported that the use of nonsteroidal anti-inflammatory drugs (NSAIDs) reduces the risk of developing dementia and Alzheimer's disease (AD) in the elderly. To date, there have been no clinical trials to support these claims, and there are just as many studies that report conflicting results. In a recent issue of Neurology, study authors reported that heavy NSAID use was actually associated with an increased risk for dementia.
The authors claim that NSAIDs do not prevent the onset of dementia, but may simply delay it, leading to an increased appearance of dementia in older patients. The study participants included more than 3000 adults aged 65 years or older. Approximately 25% of the subjects were over 80 years old. At baseline, all participants showed normal cognitive function. Their cognitive function was evaluated every two years for 12 years using the Cognitive Abilities Screening Instrument. The researchers also collected data on each subject's NSAID use, and divided the drug exposure into light or no use, moderate use, or heavy use categories.
During the study period, 476 patients developed dementia. (Of these, 356 patients were diagnosed with AD.) Heavy NSAID use was associated with a 66% increased risk for dementia, compared to the light or no NSAID use group. While this seems contradictory to many popular opinions, the authors claim that it may, in fact, reinforce other theories of dementia prevention with NSAID use. Most other studies have used younger populations to assess NSAID use and dementia onset, but the current study had a much older population. Therefore, the authors conclude that heavy NSAID use may not prevent –- but delay — dementia onset. And, in traditionally late-in-life disease onset such as dementia and AD, delay could masquerade as prevention. Other studies with younger populations may have inaccurately observed a delayed onset of dementia as complete prevention.
The exact mechanism of how NSAIDs influence dementia are not well understood, but may be due to the anti-inflammatory properties of the drugs. NSAIDs reduce inflammatory markers in the brain, and may also reduce the deposits of amyloid proteins in the brain. (These protein deposits are believed to play a role in the pathogenesis of dementia.)
Dementia is a prevalent health concern among elderly people around the world. AD is the leading cause of dementia, accounting for 50 to 70% of cases worldwide. Its precise cause is not known, but is likely a combination of diverse genetic and environmental factors. Unfortunately, treatment options for dementia remain unpredictable. The bottom line of all of these studies is that no one knows the real relationship between NSAIDs, aging, and dementia. If practitioners want to change their prescribing habits of NSAIDs in the elderly, well-designed clinical trials are needed to investigate true clinical indications for preventing or treating dementia. NSAID use in the elderly is highly prevalent for a host of conditions, and continued examination of the neuroprotective effects of NSAIDs will lead to a better understanding of the risks and benefits of NSAID use.
References
BREITNER, J. (2003). NSAIDs and Alzheimer's disease: how far to generalise from trials? The Lancet Neurology, 2 (9), 527-527 DOI: 10.1016/S1474-4422(03)00498-8
Breitner, J., Haneuse, S., Walker, R., Dublin, S., Crane, P., Gray, S., & Larson, E. (2009). Risk of dementia and AD with prior exposure to NSAIDs in an elderly community-based cohort Neurology, 72 (22), 1899-1905 DOI: 10.1212/WNL.0b013e3181a18691
Cacabelos, R. (2008). Pharmacogenomics and therapeutic prospects in dementia European Archives of Psychiatry and Clinical Neuroscience, 258 (S1), 28-47 DOI: 10.1007/s00406-007-1006-x
Hayden, K., Zandi, P., Khachaturian, A., Szekely, C., Fotuhi, M., Norton, M., Tschanz, J., Pieper, C., Corcoran, C., Lyketsos, C., Breitner, J., Welsh-Bohmer, K., & , . (2007). Does NSAID use modify cognitive trajectories in the elderly?: The Cache County Study Neurology, 69 (3), 275-282 DOI: 10.1212/01.wnl.0000265223.25679.2a
. (2008). Cognitive Function Over Time in the Alzheimer's Disease Anti-inflammatory Prevention Trial (ADAPT): Results of a Randomized, Controlled Trial of Naproxen and Celecoxib Archives of Neurology, 65 (7), 896-905 DOI: 10.1001/archneur.2008.65.7.nct70006
Szekely, C., Breitner, J., Fitzpatrick, A., Rea, T., Psaty, B., Kuller, L., & Zandi, P. (2008). NSAID use and dementia risk in the Cardiovascular Health Study*: Role of APOE and NSAID type Neurology, 70 (1), 17-24 DOI: 10.1212/01.wnl.0000284596.95156.48
Vlad, S., Miller, D., Kowall, N., & Felson, D. (2008). Protective effects of NSAIDs on the development of Alzheimer disease Neurology, 70 (19), 1672-1677 DOI: 10.1212/01.wnl.0000311269.57716.63
Share This Article
February 1, 2016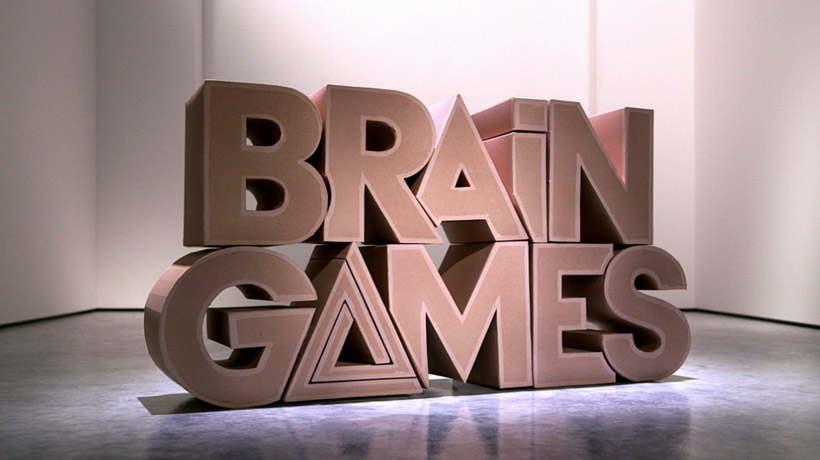 This Sunday February 14th (9 p.m. ET), the Emmy-nominated Brain Games tv-show is back! Wonder junkie Jason Silva returns to our screens, teaming up with... READ MORE →
Like what you read? Give to Brain Blogger sponsored by GNIF with a tax-deductible donation.
Make A Donation