by Jennifer Gibson, PharmD | December 24, 2009
As many as 10% of children suffer from attention deficit-hyperactivity disorder (ADHD), a neuropsychiatric behavioral disorder characterized by inattention, hyperactivity, and impulsivity. ADHD can cause significant functional, social, and psychological impairment in children and adults. ADHD treatment in children has been controversial, since the mainstay of treatment is stimulant medications, including methylphenidate and amphetamines. Parents are appropriately concerned about giving their children powerful medications that can lead to liver damage, addiction to stimulants, or abuse of stimulants or illicit drugs. But, untreated ADHD can have dangerous repercussions, including the development of psychiatric disorders. Now, the benefits might outweigh the risks of stimulant medications as a new study reports that stimulants are actually protective against the development of significant psychiatric disorders associated with ADHD.
The authors of a recent study published in the journal Pediatrics evaluated 140 white male children with ADHD over a 10-year period. They assessed the relationship between treatment with stimulants in childhood and adolescence and the later development of psychiatric disorders, as well as grade level retention. The subjects with ADHD were compared to a group of 120 age- and gender-matched children without ADHD. At the beginning of the study, the children were between the ages of 6 and 18 years old; at the 10-year follow-up, the mean age was 22 years. Nearly three-fourths of the children with ADHD had been treated with stimulants sometime during the 10-year study period. The authors reported that these children were significantly less likely to develop anxiety and depressive disorders or exhibit disruptive behavior in young adulthood compared to ADHD children not treated with stimulants. These children were also less likely to repeat a grade level compared with untreated children. Overall, the authors conclude that stimulant treatment decreases the risk for the development of psychiatric disorders and academic failure in children with ADHD.
Untreated ADHD is associated with the development of significant and potentially dangerous disorders: major depression, anxiety disorders, conduct disorders, oppositional-defiant disorders, and bipolar disorders. In the Pediatrics study, the only disorder for which the risk was not lowered with the use of stimulant medication was bipolar disorder. This is likely due to the fact that bipolar disorder has very different causes than the other ADHD-related conditions.
The same authors of the Pediatrics study published related findings in the American Journal of Psychiatry in 2008. Evaluating the same group of children, the authors reported that there was no statistically significant association between stimulant use in childhood or adolescence and later alcohol, drug, or nicotine abuse. Another study that examined the link between age at initiation of stimulant treatment and later substance abuse also concluded that early treatment with stimulant medication does not increase the risk of substance use disorders. Specifically, the study found that the later the stimulant was initiated, the greater the chance of developing a substance disorder. The hypothesis is that early use of stimulants may actually increase the white matter in the brain of ADHD children, which is often smaller than in children without ADHD, during a period of immense brain growth.
All of these studies, while positive for advocates of the use of stimulants, do not account for the effects of early ADHD diagnosis, referral, and treatment, independent of medication administration. Possibly, any treatment, whether with stimulant medication, non-stimulant medication, or behavioral therapy, contributes to the decreased risk of psychological disorders and academic failures later in life. Perhaps the conditions associated with ADHD are the result of untreated ADHD, and not the ADHD itself. For example, if untreated ADHD leads to failure at school and a loss of self-esteem and self-confidence, children and adolescents may develop depression and turn to drugs and alcohol in order to self-medicate.
Medicating young children, particularly with stimulants, will remain controversial. But, leaving ADHD untreated is also a contentious issue. The latest guidelines issued by the National Institute for Health and Clinical Excellence advises that psychotherapy should be first-line therapy for children with ADHD, causing concern among many health care providers. New information will at least arm parents with the knowledge that stimulants may not cause as much harm in children as once believed, and may actually do a lot of good. Parents, clinicians, and patients must evaluate the risks and benefits of any treatment for their own use.
References
Biederman, J., Monuteaux, M., Spencer, T., Wilens, T., MacPherson, H., & Faraone, S. (2008). Stimulant Therapy and Risk for Subsequent Substance Use Disorders in Male Adults With ADHD: A Naturalistic Controlled 10-Year Follow-Up Study American Journal of Psychiatry, 165 (5), 597-603 DOI: 10.1176/appi.ajp.2007.07091486
Mannuzza, S., Klein, R., Truong, N., Moulton, J., Roizen, E., Howell, K., & Castellanos, F. (2008). Age of Methylphenidate Treatment Initiation in Children With ADHD and Later Substance Abuse: Prospective Follow-Up Into Adulthood American Journal of Psychiatry, 165 (5), 604-609 DOI: 10.1176/appi.ajp.2008.07091465
Brimble MJ. Diagnosis and management of ADHD: a new way forward? Community Pract 2009;82(10):34-7.
Nair R, Moss SB. Management of attention-deficit hyperactivity disorder in adults: focus on methylphenidate hydrochloride. Neuropsychiatric disease and treatment 2009;5:421-32.
Biederman J, Monuteaux MC, Spencer T, Wilens TE, Faraone SV. Do stimulants protect against psychiatric disorders in youth with ADHD? A 10-year follow-up study. Pediatrics 2009;124(1):71-8.
Share This Article
February 1, 2016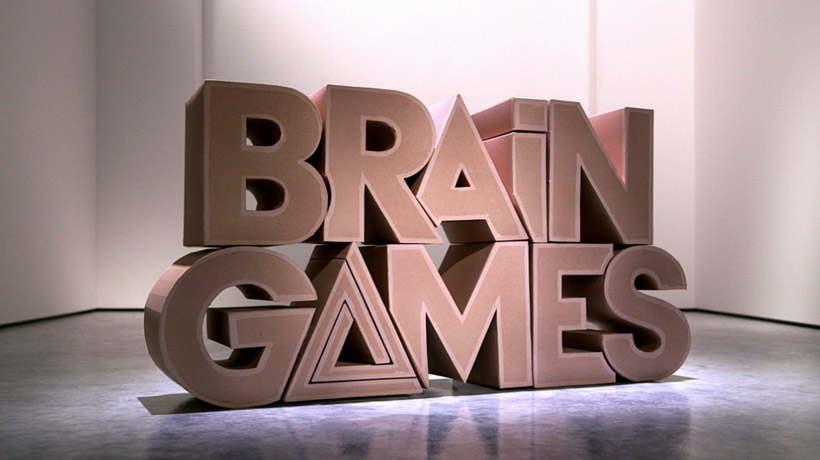 This Sunday February 14th (9 p.m. ET), the Emmy-nominated Brain Games tv-show is back! Wonder junkie Jason Silva returns to our screens, teaming up with... READ MORE →
Like what you read? Give to Brain Blogger sponsored by GNIF with a tax-deductible donation.
Make A Donation