by Dirk Hanson, MA | June 11, 2011
The latest generation of sleep hypnotics — Ambien (zolpidem), Sonata (zaleplon), and Lunesta (zopiclone) — have introduced new terms into the American lexicon. We now speak of people "sleep-driving" under the influence of these medications, for instance. The official guide that comes with Lunesta, to take one example, warns of the side effects this way:
You may get up out of bed while not being fully awake and do an activity that you do not know you are doing. The next morning, you may not remember that you did anything during the night.
Other than alcohol, sleep aids do not regularly cause unconscious behaviors like "driving a car, making and eating food, talking on the phone, having sex, sleep-walking." That's quite a list. And that is a lot of activity at night for a drug people are taking to help them sleep longer and deeper without waking making them drowsy the next morning. Seniors are also a prime user group of this type of drug — changes in sleep patterns naturally occur with age, making insomnia more of a problem among the elderly. Roughly 10-15% of the elderly population use hypnotic medications as sleep aids, says a report in Human Psychopharmacology.
According to the New York Times, prescriptions for Ambien made it the top drug in its class by 2006. The Big 3 "hypnosedatives" are closing the gap on benzodiazepines like Valium, the traditional class leader for sleep medication. Physicians wrote roughly an equal number of prescriptions for the newer hypnosedatives as they did for the classic benzodiazepine family by that year. Now a recent study in Psychopharmacology of older prescription drug users has confirmed that there is an additional threat of significant morning-after impairments. French researchers at the University of Caen School of Medicine road-tested a group of seniors using simulated driving scenarios, and found that each morning after taking one of the Big Three hypnotics, the subjects made more mistakes than placebo drivers when it came such measurements as speed and the detection of road exits.
The authors strongly suggest that better patient monitoring and instruction could dramatically cut back on the incidence of traffic accidents due to these prescription medications. But so far, there is no warning sticker for the pills that says:
Do not drive or operate heavy equipment after you wake up (You may have already been doing it in your sleep the night before).
It may seem obvious, but the morning-after impairment among older peole was a bit surprising, given that several earlier studies had not shown major cognitive deficits still at work by the 12-hour mark. The current study was small — 16 subjects over 55 years of age. However, as the first study to document significantly impaired driving in ageing drivers the morning after using Ambien or a similar drug, additional investigations of this effect become even more urgent.
Finally, there is one other matter to bear in mind when using hypnosedative drugs in older populations. A report in CNS Drugs says that common antibiotics like erythromycin, and other drugs like Tagamet (an ulcer drug) and Ketoconazole (a common fungus cream), may interfere with how the drugs work. And, as you probably could have guessed, mixing alcohol with these hypnosedatives is a ticket to even greater sedation and unanticipated interactions.
References
Bocca ML, Marie S, Lelong-Boulouard V, Bertran F, Couque C, Desfemmes T, Berthelon C, Amato JN, Moessinger M, Paillet-Loilier M, Coquerel A, & Denise P (2011). Zolpidem and zopiclone impair similarly monotonous driving performance after a single nighttime intake in aged subjects. Psychopharmacology, 214 (3), 699-706 PMID: 21086117
Hesse, L., von Moltke, L., & Greenblatt, D. (2003). Clinically Important Drug Interactions with Zopiclone, Zolpidem and Zaleplon CNS Drugs, 17 (7), 513-532 DOI: 10.2165/00023210-200317070-000042.
Otmani, S., Demazières, A., Staner, C., Jacob, N., Nir, T., Zisapel, N., & Staner, L. (2008). Effects of prolonged-release melatonin, zolpidem, and their combination on psychomotor functions, memory recall, and driving skills in healthy middle aged and elderly volunteers Human Psychopharmacology: Clinical and Experimental, 23 (8), 693-705 DOI: 10.1002/hup.980
Share This Article
February 1, 2016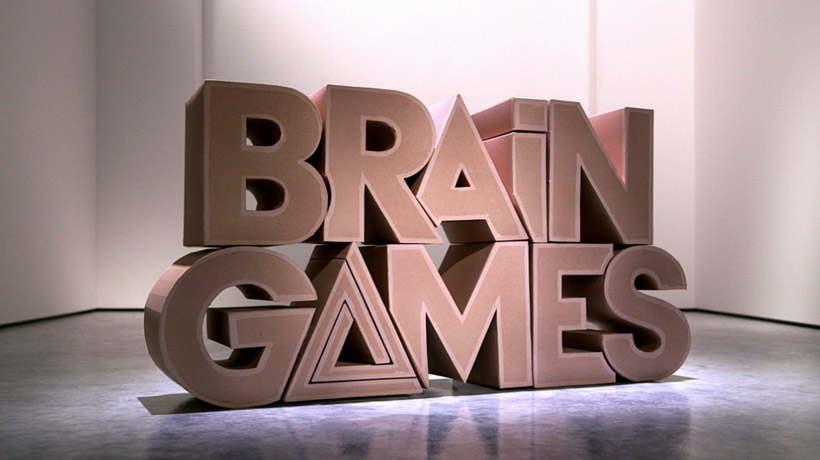 This Sunday February 14th (9 p.m. ET), the Emmy-nominated Brain Games tv-show is back! Wonder junkie Jason Silva returns to our screens, teaming up with... READ MORE →
Like what you read? Give to Brain Blogger sponsored by GNIF with a tax-deductible donation.
Make A Donation