by John-Paul Whitman, BSN, RN | June 1, 2013
As the fourth leading cause of death in the U.S. and a leading cause of permanent disability, stroke has an incredible impact at both the individual and economic level. According to the CDC, an American dies every 4 minutes as the result of an acute stroke. With 87% of these strokes being ischemic in nature, rapid assessment and diagnosis of patients with stroke symptoms is required in order to ensure that eligible patients receive fibrinolytic therapy within the recommended time frame (around 3 hours). Research has shown that although healthcare providers in the inpatient setting are greatly reducing delays to treatment, there is still much work to be done in the pre-hospital setting to ensure that valuable time is not lost.
Researchers in Finland demonstrated that over a two year period hospitals were able to reduce average delays of treatment initiation by approximately 50%. Similar restructuring has occurred within the U.S. as hospitals started to be designated as 'stroke centers' by the Joint Commission — the nation's leading hospital accrediting body. To achieve stroke center accreditation, hospitals have to meet a set of criteria demonstrating they effectively manage acute stroke based on current medical research. These criteria include having an on call neurologist, the availability of CT imaging, and designated critical care units for stroke patients. These criterions have ensured that more patients are able to receive life-saving thrombolytic therapy. Despite these remarkable efforts, however, there is much yet to be done to improve outcomes for patients with acute stroke.
Kwan and his team of researchers analyzed 54 studies that sought to identify barriers to patients receiving thrombolytic therapy. They found that only 37% of patients in the UK arrived in the hospital within three hours of symptom onset. This would seem to suggest that substantial delays occur in the pre-hospital setting. Such delays were the number one reason cited why patients did not receive rt-PA, with 22-94% of patients being rendered ineligible due to lost time. The number one pre-hospital delay cited in the literature was patient or family delay in requesting medical help due to a lack of knowledge on signs of stroke. The logical next step would seem to be the development of advertisement campaigns with the goal of educating the public on the signs and symptoms of stroke.
Unfortunately, such attempts at education have thus far not been remarkably fruitful. Lecouturier found that education programs directed towards a public audience have been shown to increase the awareness of the signs and symptoms of a stroke, but seem to have had little to no impact on behaviors. One study showed that even after education, contacting emergency medical services (EMS) did not occur until almost 2 hours after symptom onset. This extreme delay makes it unlikely that patients will arrive to an inpatient setting within a 3 hour window to begin thrombolytic therapy.
Earlier research by Moser suggests that perhaps educational opportunities are misdirected. Specific educational programs directed at persons of lower socioeconomic status or those of black or Hispanic descent have not been greatly documented while these groups have among the highest delays in seeking treatment for stroke. Likewise, patients with a prior diagnosis of hypertension are at a significant risk for stroke and may benefit from more directed education.
Additionally, Moser's findings suggest that the best place to improve education may be within the professional realm. To reduce pre-hospital delay to treatment, the researchers suggest that EMS dispatch teams should rearrange protocols to give a higher priority in dispatching units to suspected stroke victims; some research has suggested that more rural areas do not attribute the same triage priority to stroke as they do to acute coronary syndrome.
Another group that may benefit from further education is paramedics. A nationwide survey showed that paramedics were competent on knowledge of stroke symptoms but were unaware of the treatment window for fibrinolysis. Education and protocol reform may help to ensure more rapid diagnosis and transport of stroke victims by EMS.
Medical literature has made it abundantly clear that the number one factor in reducing morbidity and mortality for patients with acute ischemic stroke is final diagnosis and disposition to the stroke unit in under three hours. This rapid sequence ensures that those patients eligible for rt-PA can receive it within the therapeutic time frame. Much research and interventions must still take place if this is to be achieved for the greatest possible number of patients. Population specific education, restructuring of EMS protocols, and continuing education of paramedics may be the first major steps towards successful mitigation of the devastating effects of stroke.
References
Kwan J, Hand P, & Sandercock P (2004). A systematic review of barriers to delivery of thrombolysis for acute stroke. Age and ageing, 33 (2), 116-21 PMID: 14960425
Lecouturier J, Rodgers H, Murtagh MJ, White M, Ford GA, & Thomson RG (2010). Systematic review of mass media interventions designed to improve public recognition of stroke symptoms, emergency response and early treatment. BMC public health, 10 PMID: 21182777
Moser DK, Kimble LP, Alberts MJ, Alonzo A, Croft JB, Dracup K, Evenson KR, Go AS, Hand MM, Kothari RU, Mensah GA, Morris DL, Pancioli AM, Riegel B, & Zerwic JJ (2006). Reducing delay in seeking treatment by patients with acute coronary syndrome and stroke: a scientific statement from the American Heart Association Council on cardiovascular nursing and stroke council. Circulation, 114 (2), 168-82 PMID: 16801458
Puolakka T, Väyrynen T, Häppölä O, Soinne L, Kuisma M, & Lindsberg PJ (2010). Sequential analysis of pretreatment delays in stroke thrombolysis. Academic emergency medicine : official journal of the Society for Academic Emergency Medicine, 17 (9), 965-9 PMID: 20836777
Image via Rihardzz / Shutterstock.
Share This Article
February 1, 2016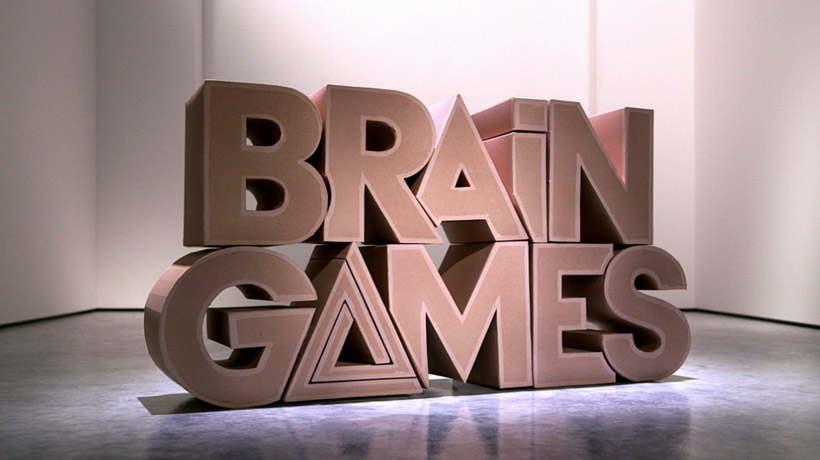 This Sunday February 14th (9 p.m. ET), the Emmy-nominated Brain Games tv-show is back! Wonder junkie Jason Silva returns to our screens, teaming up with... READ MORE →
Like what you read? Give to Brain Blogger sponsored by GNIF with a tax-deductible donation.
Make A Donation