by Shaheen E Lakhan, MD, PhD, MEd, MS, FAAN | June 2, 2013
The Mayo Clinic and Acorda recently enrolled the first patient in their phase 1 clinical trial of a remyelinating antibody that may potentially reverse the damage caused by multiple sclerosis. I recently interviewed Anthony O. Caggiano, MD, PhD, Vice President of Research & Development at Acorda since February 2009. Since joining Acorda in 2001, he has served in various roles in preclinical science and research and development, directing basic research and product development efforts, coordinating external research programs with academic and commercial partners, and collaborating in business development activities.
SL: What is the current state of knowledge on the pathogenesis of multiple sclerosis?
AC: In multiple sclerosis (MS), a person's own immune system destroys myelin, a substance that insulates nerves and facilitates conduction of nerve impulses that control neurological function such as movement and vision. Without myelin, the neurons in the brain, spinal cord or central nervous system communicate less effectively.
Progressive damage to myelin causes functional impairment in people with MS. Currently there are no approved therapies that stimulate the repair or regrowth of myelin once it has been damaged. Acorda is now studying an antibody called rHIgM22 which has been shown to potentially stimulate remyelination and improve the function of neurons.
SL: How do our current lines of treatment for MS affect the disease course?
AC: There are two main categories of MS treatments. The first involves the use of disease-modifying agents (interferon beta-1a, interferon beta-1b, glatiramer acetate, natalizumab and fingolimod), which have been found to help with relapse management, decrease MRI activity and potentially delay disability. The second category is treatments that target specific symptoms of MS, such as AMPYRA (dalfampridine), which is indicated to improve walking in people with MS.
Disease-modifying agents are an important part of managing MS, and evidence suggests that they can be combined with other treatments to target different aspects of immune response or therapeutic targets such as inflammation or neuroprotection.
SL: How was rHIgM22 identified and what does it target?
AC: rHIgM22 was identified by a team at the Mayo Clinic led by Moses Rodriguez, MD, a neurologist specializing in MS. It is a monoclonal antibody that interested Dr. Rodriguez because of its ability to enhance the repair of the central nervous system (CNS). The cells that make myelin, called oligodendrocytes, can initially repair myelin, but as MS progresses, there is little spontaneous repair. Dr. Rodriguez's team identified antibodies in mice that promote remyelination and then identified similar antibodies in humans. rHIgM22 is the lead of these human derived antibodies and has been shown to bind CNS myelin, stimulate oligodendrocytes and promote remyelination in animal models.
rHIgM22 is currently being studied in a double-blind, randomized, single ascending dose Phase 1 clinical trial in people with MS. This study will measure the safety and tolerability of rHIgM22 as well as any changes in the MRI results of treated patients. Evaluations of changes in MS symptoms, such as walking ability, will also be conducted.
SL: What is in on the brinks of translating from the benchside to the bedside in MS?
AC: Many researchers are continuing to develop disease modifying therapies and symptom management medications in MS, but research related to remyelination is positioned as a major focus in research in the years ahead. Such therapies have the potential to represent a novel and significant advance in MS care.
References
Rodriguez M, Warrington AE, & Pease LR (2009). Invited article: human natural autoantibodies in the treatment of neurologic disease. Neurology, 72 (14), 1269-76 PMID: 19349608
Watzlawik J, Holicky E, Edberg DD, Marks DL, Warrington AE, Wright BR, Pagano RE, & Rodriguez M (2010). Human remyelination promoting antibody inhibits apoptotic signaling and differentiation through Lyn kinase in primary rat oligodendrocytes. Glia, 58 (15), 1782-93 PMID: 20645409
Watzlawik JO, Warrington AE, & Rodriguez M (2013). PDGF is required for remyelination-promoting IgM stimulation of oligodendrocyte progenitor cell proliferation. PloS one, 8 (2) PMID: 23383310
Image via martan / Shutterstock.
Share This Article
February 1, 2016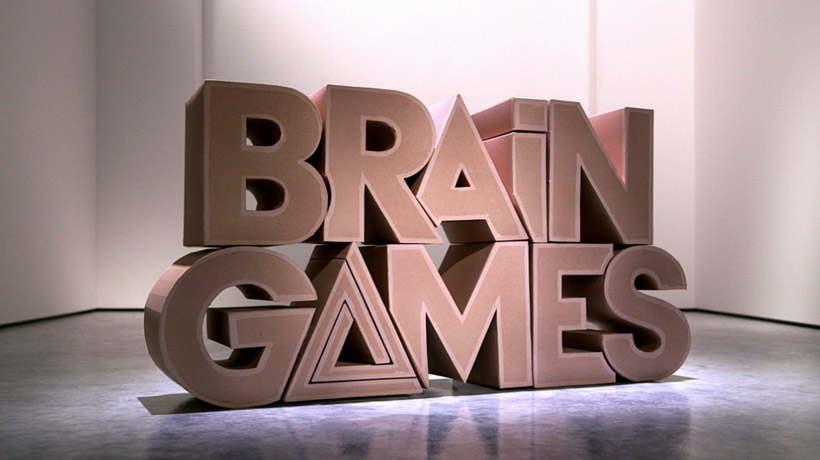 This Sunday February 14th (9 p.m. ET), the Emmy-nominated Brain Games tv-show is back! Wonder junkie Jason Silva returns to our screens, teaming up with... READ MORE →
Like what you read? Give to Brain Blogger sponsored by GNIF with a tax-deductible donation.
Make A Donation