by Veronica Pamoukaghlian, MA | October 14, 2013
The FDA approved Amyvid for Alzheimer´s testing in April 2012, yet Medicare and Medicaid denied coverage for it last July. The new brain imaging drug helps detect beta-amyloid neuritic plaques in the brain, which are associated with Alzheimer´s disease. In the past, in order to detect these plaques, a biopsy had to be performed. But the test remains controversial — will it be taken up?
There are about five million Americans suffering from Alzheimer´s disease today, and analysts predict that this number could double by 2050. This constitutes a huge market for pharmaceutical companies trying to develop effective drugs against what remains an incurable condition. Amyvid developer Lilly & Co is one of them, and it is currently working on an experimental drug called Solanezumab. While Amyvid testing is now available in numerous locations around the US, coverage would completely change the landscape of Alzheimer´s diagnosis in the country by clearly identifying the markets for solanezumab and other similar drugs. 
Amyvid is a radioactive agent that is injected into patients prior to performing a 30-minute PET scan. The drug directly highlights amyloid neuritic plaques present in the brain. One of the claims Medicare made against Amyvid testing is that it does not directly establish an Alzheimer´s diagnosis, because there are other conditions associated with cognitive impairment that can cause a high density of neuritic plaques in the brain. However, the new brain imaging technique can reliably rule out Alzheimer´s when the plaques are not present. Studies have shown that 20% to 50% of Alzheimer´s patients in America have been misdiagnosed with the disease, and there seems to be a consensus as to the enormous potential of Amyvid testing to reduce this type of misdiagnosis.
A 2011 survey by the Harvard School of Public Health revealed that 85% of respondents would be willing to be tested for Alzheimer´s if they ever exhibited signs of cognitive impairment, such as memory loss. However, as the test is currently not covered by insurance or Medicare, and its cost of $3000 is rather steep, testing is currently limited to those who can afford it.
As Lilly & Co awaits a final decision about coverage in October 2013, Alzheimer´s patients and researchers associations argue that if the new imaging scan were to be covered by health insurance, the data collected from Alzheimer´s patients worldwide would greatly help researchers develop new treatments for this prevalent disease. Medicare representatives, on the other hand, claim that testing can be of no help so long as Alzheimer´s disease remains incurable.
While results for Solanezumab and other Alzheimer´s treatments in development are still far from commercialization, a definite Alzheimer´s diagnosis would be required in order to treat patients with these drugs. Although there is some truth to Medicare´s argument about neuritic plaques proliferating in the brain in patients with conditions other than Alzheimer´s, the fact is that Amyvid has revolutionized Alzheimer´s diagnosis. Amyvid testing may not be perfect, but it is surely a huge step forward in Alzheimer´s research, and it has great potential to aid the development of new treatments for this prevalent disease.
References
Blendon, R. J. et al. Key Findings from a Five-Country Survey of Public Attitudes about Alzheimer's Disease. Poster presented at AAIC, July 2011.
Gandhi, H.; Hewing, D.; Botkin, C.; Hubble, W.; Turner, J.; Osman, M. (June 2013). Amyvid: A Review and assessment of clinical implementation. Journal of Nuclear Medicine and Molecular Imaging Meeting.
US Food and Drug Administration. Press Release (April 2012): FDA Approves Imaging Drug Amyvid.
American Academy of Neurology (2011, February 24). Alzheimer's disease may be easily misdiagnosed. ScienceDaily.
World Health Organization fact sheet (February 2007). The top ten causes of death.
Alzheimer's Association (2011). Alzheimer's Disease Facts and Figures
Image via SFAM Photo / Shutterstock.
Share This Article
February 1, 2016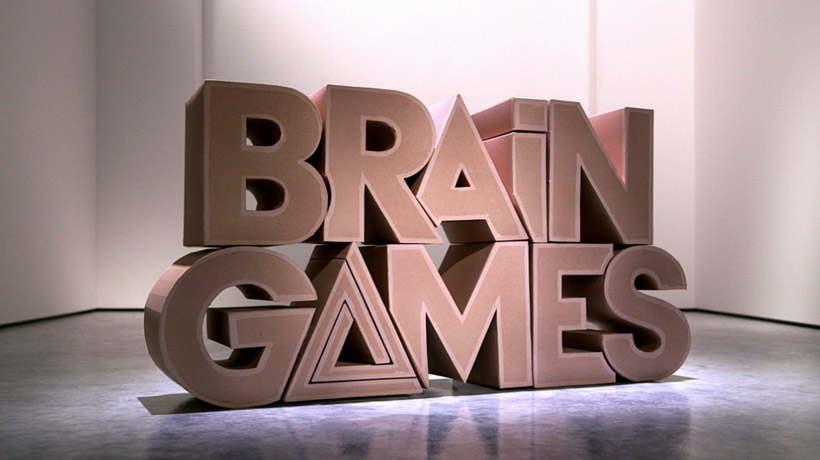 This Sunday February 14th (9 p.m. ET), the Emmy-nominated Brain Games tv-show is back! Wonder junkie Jason Silva returns to our screens, teaming up with... READ MORE →
Like what you read? Give to Brain Blogger sponsored by GNIF with a tax-deductible donation.
Make A Donation