by Brenda Walker, MA | December 7, 2013
A new battle has been waged on Capitol Hill surrounding the much-debated legalization of medical marijuana. As research continues solidifying the positive effects of using cannabis to treat certain clinical symptoms, some research is focusing on the possible effects it may have on treating Post Traumatic Stress Disorder (PTSD).
Since the 1990s, organizations including the Multidisciplinary Association for Psychedelic Studies (MAPS) have attempted to further the development of research protocols surrounding the use of medical marijuana.
It was not until March 2011 that the National Cancer Institute acknowledged the viability of using marijuana in various treatment protocols. MAPS has continued its work to initiate further research and legislation requiring the National Institute on Drug Abuse and the Drug Enforcement Administration to loosen its reins and allow scientific organizations to grow their own cannabis for research purposes.
Viable research continues to evidence the positive impact medical marijuana has had on the lives of those suffering from cancer, glaucoma, multiple sclerosis, and other symptomatic disorders and diseases. It is also widely recognized that some individuals suffering from PTSD already use recreational drugs, including the illegal use of marijuana, to offset symptoms of the disorder. A 2012 case study focusing on a male patient with a variety of PTSD symptoms, severe in nature, revealed some symptoms were significantly reduced "by smoking cannabis resin."
Further studies have focused on the molecular etiology of PTSD in reference to elevated brain cannabinoid CB1 receptors, along with endocannabinoid signaling systems. Research implies that the increased CB1 receptor-mediated anandamide signaling may play a role in some PTSD symptoms. As such, this research may provide evidence-based opportunities for drug therapies by utilizing a neurobiological model as presented in positron emission tomography studies.
The field of psychiatric medicine recognizes the distinct commonality of specific symptoms associated with PTSD, including severe flashbacks as well as uncontrollable panic attacks. How and why do memories of traumatic events affect the biological nature of the brain with such intensity? Evidence continues to support the theory that the endocannabinoid system holds primary influence over the regulation of memory and emotional behavior. Therefore it is reasoned that the evidence-based research focusing on the affects that THC and medical marijuana have had in other case studies may provide the same results with some symptoms exhibited in patients suffering from the PTSD.
Many social and political barriers continue to plague the future of not only the research of possible treatment options for medical marijuana, but also the legalization and use of its byproducts. It is difficult for society to erase the visual memories of soldiers smoking marijuana depicted through media sources throughout the Vietnam War. Vivid memories of young "hippie-garbed" individuals dancing in the rain while listening to rock-and-roll music and smoking "reefer" often wash over the eyes of many Americans who struggle with the concept of legalizing medical marijuana. Many politicians recognize the possible fall-out that may occur in supporting the legalization of medical marijuana, along with the difficulties involved in management of the sale and use of a perceived controlled substance.
There is no cut and dried solution to overcoming the possible negative implications of complete legalization of a product, such as marijuana, for medical purposes. Many government agencies are cautious of approving less restrictive regulations surrounding prescribed treatments using cannabis.
Yet, the number of individuals suffering from PTSD continues to grow. Many of these people maintain an active search for treatments that provide even the slightest bit of relief from often debilitating symptoms. The addition of military personnel suffering from PTSD is likely to lend greater support for continued research and legalization of medical marijuana as a viable treatment option.
References
Akirav I. (2013). Targeting the endocannaabinoid system to treat haunting traumatic memories. Frontiers in Behavioral Neuroscience 7: 124. PMCID: PMC3776936
Neumeister A, Normandin MD, Pietrzak RH, Piomelli D, Zheng MQ, Gujarro-Anton A, Potenza MN, Bailey CR, Lin SF, Najafzadeh S, Ropchan J, Henry S, Corsi-Travali S, Carson RE, & Huang Y (2013). Elevated brain cannabinoid CB1 receptor availability in post-traumatic stress disorder: a positron emission tomography study. Molecular psychiatry, 18 (9), 1034-40. PMID: 23670490
Passie T, Emrich HM, Karst M, Brandt SD, & Halpern JH (2012). Mitigation of post-traumatic stress symptoms by Cannabis resin: a review of the clinical and neurobiological evidence. Drug testing and analysis, 4 (7-8), 649-59 PMID: 22736575
Image via Yarygin / Shutterstock.
Share This Article
February 1, 2016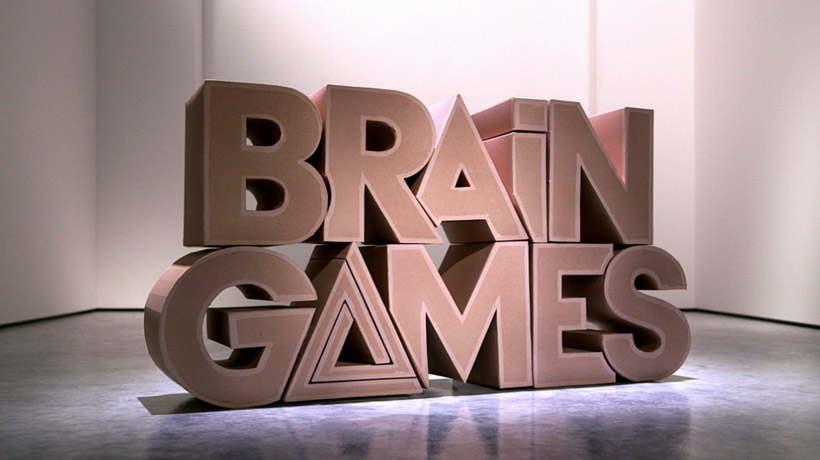 This Sunday February 14th (9 p.m. ET), the Emmy-nominated Brain Games tv-show is back! Wonder junkie Jason Silva returns to our screens, teaming up with... READ MORE →
Like what you read? Give to Brain Blogger sponsored by GNIF with a tax-deductible donation.
Make A Donation