by Daliah Leslie | January 8, 2015
Stephen Hawking turns 73 today, defeating the odds of a daunting diagnosis by over half a century. The famous theoretical physicist popularized modern cosmology, brought theories and facts about black holes and quantum gravity to the main stream and ultimately to the silver screen. The success of his works and the power his name resounds demonstrates just how massive an impact this man has had, and no doubt will continue to have on the world and its inhabitants.
Happy Birthday,
From all with a brain
A brief history of Stephen Hawking:
1942 – Born in Oxford, England, on January 8th, the 200th anniversary of the death of astronomer and physicist Galileo Galilei.
1950 – Attended St. Albans High School for Girls, but only for a few months because at the time younger boys could attend one of the houses.
1958 – Attended college at Oxford where his passion was math and his degree was in natural sciences.
1958 – While at Oxford, he coxed a rowing team, as he put it, "To relieve immense boredom".
1962 – Graduated from Oxford and went to Cambridge for his PhD.
1963 – Is diagnosed with a motor neuron disease, amyotrophic lateral sclerosis (ALS), and given the prognosis of two to three years to live.
1965 – Married first wife Jane "Wilde" Hawking.
1966 – Completed his doctoral work in theoretical physics, after submitting a thesis on black holes.
1979 – Had third child with wife Jane by the time he was 27 (showing that in addition to his brain, another body part still worked perfectly well).
1970 – Discovery of the fact that black holes emit radiation (result of combining the theory of relativity with quantum theory).
1979 – Became the 17th Lucasian Professor of Mathematics, an academic chair at Cambridge University, the same position held by Sir Isaac Newton from 1669 to 1702.
1982 – Awarded the honor of Commander of the Order of the British Empire (CBE).
1985 – Hospitalized with pneumonia and receives an emergency tracheotomy, causing permanent damage to the larynx and vocal cords. As such a keyboard operated electronic speech synthesizer is made and adapted to his wheelchair, engineered by David Mason, at the time married to Elaine Mason, one of Hawking's nurses and future second wife.
1988 – A Brief History of Time: From the Big Bang to Black Holes is published on April Fool's Day. It has become a landmark volume in scientific writing with more than 9 million copies in 40 languages sold worldwide. It remained a London Times' best-seller for more than four years and is the most popular scientific text of all time. A Cambridge University poll ranked it as the book "most likely" to have the same influence as Charles Darwin's On the Origin of Species by Means of Natural Selections.
1991 – Steven Spielberg produced Errol Morris's documentary A Brief History of Time documenting Hawking's life and accomplishments, which became so successful that it led to the publication of a reader's companion to the film and book. The success of the companion the led to a six-part television miniseries, Stephen Hawkin's Universe, first televised in 1997.
1995 – Divorced Jane married Elaine Mason (whom he divorces in 2006).
1996 – Published The Illustrated A Brief History of Time.
2004 – Reversed the 1966 theory that black holes swallow everything in their path forever and declares that black holes will never support space travel to other universes.
2007 – At 65 years old, experienced space simulation at Kennedy Space Center where he reacted,


"The zero-G part was wonderful and the higher-G part was no problem. I could have gone on and on. Space, here I come!"

2014 – Focus Feature's film The Theory of Everything is released based on the memoir Traveling to Infinity: My Life with Stephen, by Jane Hawking. It is directed by Academy Award winner James Marsh, written and produced by Anthony McCarten, and starred Eddi Redmayne and Felicity Jones.
Image via Featureflash / Shutterstock.
Share This Article
February 1, 2016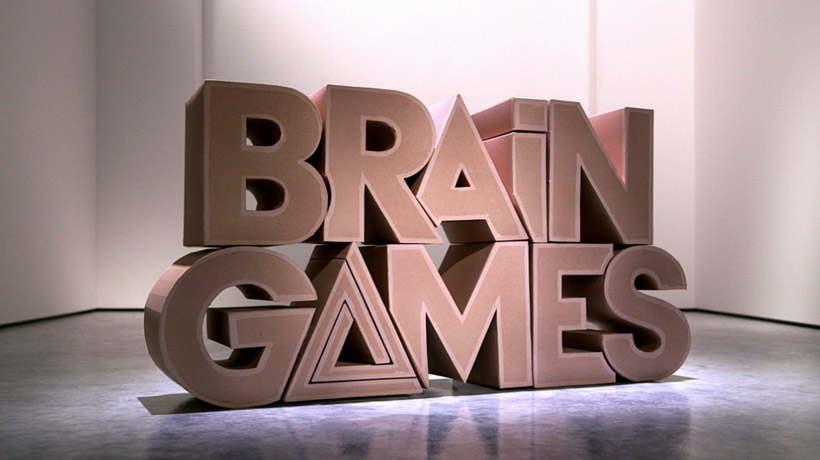 This Sunday February 14th (9 p.m. ET), the Emmy-nominated Brain Games tv-show is back! Wonder junkie Jason Silva returns to our screens, teaming up with... READ MORE →
Like what you read? Give to Brain Blogger sponsored by GNIF with a tax-deductible donation.
Make A Donation