by Jennifer Gibson, PharmD | October 13, 2009
Men and women of the United States military are suffering from mental illnesses at an increasing rate. Among service members involved in the on-going conflicts in Iraq and Afghanistan, recent research found that nearly two-thirds displayed signs or symptoms of mental illness, including posttraumatic stress disorder (PTSD), depression, or substance or alcohol abuse. Treating veterans with mental illness is an important task of the Department of Veterans Affairs health care system, but a new study reports that off-label use of psychiatric medications is near 60%, prompting concerns about the appropriate use of medication and optimal provision of mental health services.
The new study, recently published in Psychiatric Services, reports that among the nearly 300,000 veterans who received a prescription for an antipsychotic medication in 2007, more than 60% had no record of a diagnosis for which the drug was approved. Most of the drugs carried an indication for schizophrenia or bipolar disorder. Most (more than 40%) of the patients had a diagnosis of PTSD. Other patients receiving off-label antipsychotics had diagnoses of major or minor depression, anxiety disorder, or alcohol or drug use or dependence. Quetiapine and risperidone were the two most frequently prescribed off-label drugs.
The authors estimate that this off-label use of psychiatric medications translates to $4 to $5 billion in health care expenditures. From a public health perspective, especially in the climate of controlling health care costs and reforming the health care system, these are significant resources that could be used in other ways. But even if the costs were not an issue, psychiatric medications pose significant risks to those taking them. Particularly, atypical antipyschotics like those prescribed in this study can cause weight gain, increase the risk for type 2 diabetes, and lead to cardiovascular problems.
The off-label use of drugs is common, and legal. While the practice of prescribing drugs for indications other than those approved by the Food and Drug Administration (FDA) can lead to new discoveries and innovative clinical practice, off-label use of drugs lacks scientific support. The most commonly prescribed drugs for off-label indications include cardiac and psychiatric medications. Overall, up to one-fifth of all drugs may be prescribed off-label. Of psychiatric drugs, the proportion of off-label use may be closer to one-third. Surprisingly, surveys have found that physicians believe that the indications for which they prescribe many drugs are approved by the FDA. This raises concern about the marketing and promotion of the off-label use of prescription drugs, as well as physician knowledge and evidence base.
Treating mental illness is increasingly problematic, and when clinicians have exhausted available resources, it is understandable that they would search the armamentarium of drugs to try something new. This practice has certainly led to positive patient outcomes and new treatment discoveries in some instances. However, a substantial number of psychiatric medications — antidepressants, antipsychotics, and anti-anxiety drugs — carry considerable safety concerns and black-box warnings, not to mention substantial costs. Still, these drugs are commonly used off-label for the treatment of agitation, depression, obsessive-compulsive disorder, PTSD, Tourette's syndrome, and autism.
The off-label use of antipsychotics among veterans is higher than the off-label use for other classes of drugs. Since these drugs carry significant risks, as well as expenses, and have limited evidence supporting their use even for approved indications, caution should be exercised with their use. Off-label use, while common, may compromise patient safety and epitomize wasteful medication use.
References
Copeland, L. (2003). Racial Disparity in the Use of Atypical Antipsychotic Medications Among Veterans American Journal of Psychiatry, 160 (10), 1817-1822 DOI: 10.1176/appi.ajp.160.10.1817
Radley, D. (2006). Off-label Prescribing Among Office-Based Physicians Archives of Internal Medicine, 166 (9), 1026-1026 DOI: 10.1001/archinte.166.9.1021
Vasterling, J., Verfaellie, M., & Sullivan, K. (2009). Mild traumatic brain injury and posttraumatic stress disorder in returning veterans: Perspectives from cognitive neuroscience Clinical Psychology Review DOI: 10.1016/j.cpr.2009.08.004
Baker DG, Heppner P, Afari N, et al. Trauma exposure, branch of service, and physical injury in relation to mental health among U.S. veterans returning from Iraq and Afghanistan. Mil Med. Aug 2009;174(8):773-778.
Chen, D., Wynia, M., Moloney, R., & Alexander, G. (2009). U.S. physician knowledge of the FDA-approved indications and evidence base for commonly prescribed drugs: results of a national survey Pharmacoepidemiology and Drug Safety DOI: 10.1002/pds.1825
Walton, S., Schumock, G., Lee, K., Alexander, G., Meltzer, D., & Stafford, R. (2008). Prioritizing Future Research on Off-Label Prescribing: Results of a Quantitative Evaluation Pharmacotherapy, 28 (12), 1443-1452 DOI: 10.1592/phco.28.12.1443
Leslie, D., Mohamed, S., & Rosenheck, R. (2009). Off-Label Use of Antipsychotic Medications in the Department of Veterans Affairs Health Care System Psychiatric Services, 60 (9), 1175-1181 DOI: 10.1176/appi.ps.60.9.1175
Share This Article
February 1, 2016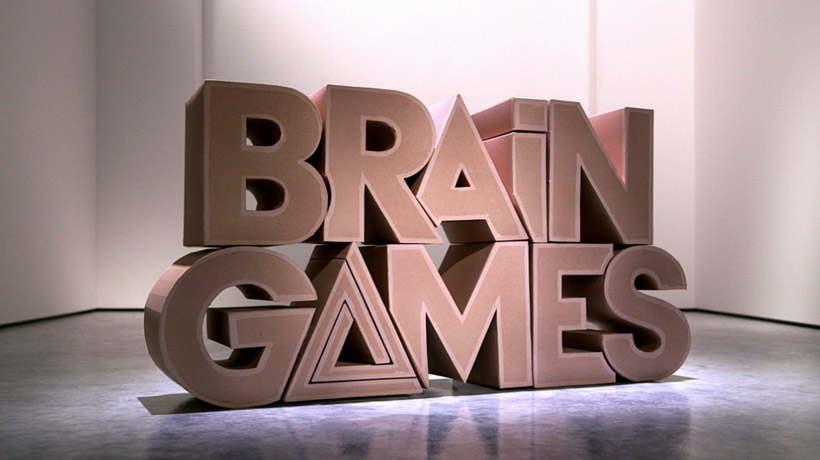 This Sunday February 14th (9 p.m. ET), the Emmy-nominated Brain Games tv-show is back! Wonder junkie Jason Silva returns to our screens, teaming up with... READ MORE →
Like what you read? Give to Brain Blogger sponsored by GNIF with a tax-deductible donation.
Make A Donation