by Jennifer Gibson, PharmD | June 5, 2014
Postpartum depression has many negative consequences for the mother and her child, and society is right to promote awareness of this condition. But now, a study of new mothers indicates that depression is more common four years after childbirth than at any point during the postpartum period.
Pregnancy and childbirth are emotionally and physically wrenching experiences and the overwhelming fatigue, anxiety, irritability, and sadness are seemingly part and parcel to the role of a new mother. When these symptoms are severe or long-lasting, the ability of a mother to care for her child or herself can be impaired. This, of course, leads to many significant negative effects on a mother's relationships, the child's cognitive and emotional development, and the ability of the mother and child to form appropriate bonds. Thankfully, because of increased attention surrounding postpartum depression in the last decade, practitioners (and friends and family members) are better equipped to recognize this type of depression and offer effective treatments for most new moms who suffer from postpartum depression.
In the new study, Australian moms completed questionnaires in early pregnancy, at 3, 6, 12, and 18 months, and at 4 years postpartum to assess mental health and relationship status. Of the more than 1500 women surveyed, 14.5% reported depressive symptoms at 4 years after childbirth, which was higher than at any of the time points tested within the first year after childbirth.
Women who had only one child at the 4-year point were twice as likely to have depressive symptoms compared to women who had additional children within the 4-year time period (22.9% vs. 11.3%). The strongest predictor of depression at 4 years was an earlier diagnosis of depression, either during pregnancy or in the first year postpartum. The women at the highest risk for depression at 4 years after childbirth were the same as those at highest risk for postpartum depression: young mothers, mothers who had experienced significant life changes or stressful events, mothers who had low income, and mothers who were victims of abuse.
The symptoms associated with depression in new moms – fatigue, anxiety, irritability, and sadness, to name a few – are the same emotions experienced by most moms with four-year-olds. The prevalence of women with depressive symptoms in this study is higher than the prevalence in the general population, but, again, this is an already tired and stressed out group of women. (Frankly, the Edinburgh Postnatal Depression Scale – the scale used in this study – could easily identify depressive symptoms in moms of elementary school kids, teenagers, or even young adults.) But, as with maternal depression during the postpartum period, maternal depression at any time during a child's life can have negative consequences for the mother and child.
The need for postpartum depression screening and treatment is warranted, but so is the need for life-long maternal mental health screening and treatment. Many factors in a mother's life affect her mental health, which has direct effects on her child. Assessment of maternal mental and physical health should begin as early in the prenatal period as possible and it should not stop at the last postnatal physician visit: it should continue throughout her life.
A mother's fears and anxieties change as her child grows – as do her reasons for being tired and sad – and mothers in the immediate postpartum period are not the only ones who need support. If mental health screenings accommodated different stages of parenting, we could more widely and accurately assess maternal mental health.
And, lest we forget the fathers – men, too, experience postpartum depression, albeit at a much lower rate than women. But, fathers experience stress and exhaustion related to parenting just as mothers do, and ensuring the mental health of all family members will lead to happier, healthier children.
References
Agnafors S, Sydsjö G, Dekeyser L, & Svedin CG (2013). Symptoms of depression postpartum and 12 years later-associations to child mental health at 12 years of age. Maternal and child health journal, 17 (3), 405-14 PMID: 22466717
Fihrer I, McMahon CA, & Taylor AJ (2009). The impact of postnatal and concurrent maternal depression on child behaviour during the early school years. Journal of affective disorders, 119 (1-3), 116-23 PMID: 19342104
Thombs BD, Arthurs E, Coronado-Montoya S, Roseman M, Delisle VC, Leavens A, Levis B, Azoulay L, Smith C, Ciofani L, Coyne JC, Feeley N, Gilbody S, Schinazi J, Stewart DE, & Zelkowitz P (2014). Depression screening and patient outcomes in pregnancy or postpartum: A systematic review. Journal of psychosomatic research, 76 (6), 433-446 PMID: 24840137
Woolhouse, H., Gartland, D., Mensah, F., & Brown, S. (2014). Maternal depression from early pregnancy to 4 years postpartum in a prospective pregnancy cohort study: implications for primary health care BJOG: An International Journal of Obstetrics & Gynaecology DOI: 10.1111/1471-0528.12837
Woolhouse H, Gartland D, Perlen S, Donath S, & Brown SJ (2014). Physical health after childbirth and maternal depression in the first 12 months post partum: results of an Australian nulliparous pregnancy cohort study. Midwifery, 30 (3), 378-84 PMID: 23619027
Image via Monkey Business Images / Shutterstock.
Share This Article
February 1, 2016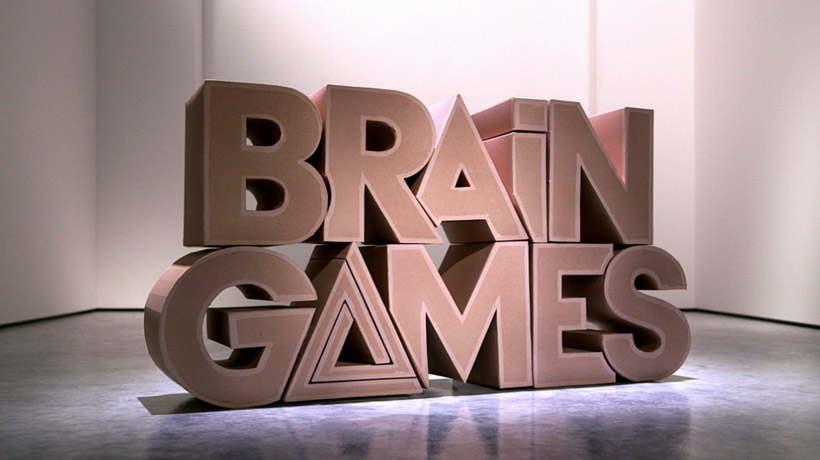 This Sunday February 14th (9 p.m. ET), the Emmy-nominated Brain Games tv-show is back! Wonder junkie Jason Silva returns to our screens, teaming up with... READ MORE →
Like what you read? Give to Brain Blogger sponsored by GNIF with a tax-deductible donation.
Make A Donation