by Carla Clark, PhD | October 24, 2015
Over 5,000 psychology and psychiatry research studies are published in high ranking journals every month. That's far too many for a single person to read, digest and assimilate and still have some spare time on their hands. As is custom in our monthly roundups, we have sieved through the mass of research to bring you the prime psychology and psychiatry related news and findings.
We also would like to honor the birthday of Albert Ellis (September 27th), the late American psychologist who developed Rational Emotive Behavior Therapy (REBT) in 1955. REBT is a form of cognitive behavioral therapy (CBT) with a strong research base supporting its psychotherapeutic efficiency for treating a variety of conditions and problems. Having been ranked among the top three influential psychologists in history, along with Carl Rogers and Sigmund Freud, he is a true pioneer of modern psychotherapy.
THE BEST
New potential drug target for mood disorders
By analyzing gene expression in postmortem brain tissue from patients with Major Depressive Disorder (MDD) researchers identified an overexpression of a protein called fibroblast growth factor 9 (FGF9).
In animal studies, an excess of FGF9 promoted anxiety- and depression-like behavior in rodents, while blocking production of FGF9 reduced symptoms of mental illness. Importantly, inducing social defeat stress in the rodents also lead to an increase in hippocampal FGF9 expression. As FGF9 is important for directing the differentiation and development in the brain, the results mark it as a promising marker for MDD and target for future development of more efficacious treatments.
Forgiveness offers protection against depression
Forgiveness is often heralded as a virtuous and valuable trait, and research tends to agree. While feeling unforgiven by others has been previously linked to poor health outcomes, researchers in the present study explored the potential of forgiving others and self-forgiveness on being unforgiven on depression.
They found that for both men and women, higher levels of forgiveness on the self ameliorated the relationship between unforgiveness by others and depression. However, measures of depression as relates to unforgiveness by others were improved by forgiving others in women only. These results may benefit counselors in the development of gender-appropriate interventions.
Psychedelic therapy re-emerging for anxiety, PTSD and addiction
I recently wrote an article entitled Psychedelic-Assisted Therapy – The Mental Health Trip of the Future? A new article published in the Canadian Medical Association Journal also reviews the research to-date and similarly suggests that for anxiety, post traumatic stress disorder (PTSD) and anxiety at least, it might well be the case.
The article reports that preliminary findings from many small-scale studies show successful results for psychedelic therapy, with significant clinical improvements and few — if any — serious side effects. Moreover, they suggest the results may have grand implications for future medical and neuroscientific research, medical education and training, as well as public policy.
Babies benefit from parenting classes even before birth
Previously, two research trials revealed that a brief series of classes to help first-time parents better support each other through the often stressful transition to parenthood was shown to improve the way parents support each other by reducing parental stress, depression and anxiety, enhancing parenting quality and improving long-term child outcomes.
The new study found that for mothers who had moderate to high levels of financial stress, depression or anxiety, participation in the program was linked to more optimal birth weight and/or shorter hospital stays after birth. In separate work, the researchers have estimated that $1 spent implementing the Family Foundations program saves society at least $3 to $5 in costs due to mental health and behavioral problems.
Pursuit of happiness leads to a $2.1 million grant award
A $2.1 million grant from the John Templeton Foundation has been awarded to bring together an international and interdisciplinary team of philosophers, religious scholars and psychologists to study the connections between virtue, happiness and the meaning of human life and society. The key researchers suggest that results from the project could have far-reaching implications for social policy and education.
THE WORST
Defeat & entrapment clinically relevant to depression, anxiety problems, PTSD and suicidality
Those struggling with recovery from mental illness often feel defeated by their illness and defeated by life — trapped in a world of defeat. A meta-analysis of 40 studies analyzing the perceptions of defeat and entrapment in depression, anxiety problems, post traumatic stress disorder (PTSD) and suicidality found that such perceptions were strong across all four psychiatric disorders, being the most strong for depression.
Although the analyses were cross-sectional, precluding establishment of causality, results warrant more extensive research and that clinicians need to become more aware of and guide changes in clients' perceptions of defeat and entrapment.
"Silent" child abuse may have stronger impact on depression than physical abuse
Another meta-analysis evaluated 12 primary studies evaluating the specific effects of different types of childhood abuse/neglect on depression in later life. The findings clearly highlight the stonger impact of the more "silent" types of childhood maltreatment over physical and sexual abuse on the development of depression in adolescence and adulthood. Specifically, antipathy, psychological abuse and neglect were the hardest hitters.
Antipathy is described as parental hostility, coldness or rejection shown toward the child, including scapegoating the child in contrast to treatment of siblings. Neglect is considered the failure of parents to provide for the child's basic material and developmental needs. Psycholigcal abuse involves episodes of humiliation, terrorization, cognitive disorientation, exploitation, or corruption of the child or intentional deprivation of needs or valued objects, from parents usually in the context of a parental, highly controlling and domineering relationship with the child.
Clinical implications of these results suggest looking beyond cases of physical and sexual abuse in childhood for the assessment and treatment of depression in adolescents and adults.
Long-term study links common psychiatric disorders with increased risk of violent reoffending in ex-prisoners
According to a new study involving 48,000 ex-prisoners, those with common psychiatric disorders such as bipolar disorder, as well as alcohol and drug abuse, are substantially more likely to commit a violent crime after release than other prisoners. Considering that approximately 14% and 20% of prisoners in the UK present with a mental illness or substance abuse disorder respectively, better screening and mental health services before and after release are essential to prevent future violence and improve both public health and safety.
Antidepressants worsen depression in patients with rapid-cycling bipolar disorder
Enhanced depression symptoms and suicidal ideation are counter-intuitively well-known side effects of most, if not all, antidepressant drugs. When it comes to bipolar disorder new research suggest caution should be taken in administering currently available antidepressants to clients whose condition is considered to be rapidly-cycling, i.e. they experience at least four episodes within a 12-month period.
The randomized clinical trial found that rapid-cycling patients who continued antidepressants following initial treatment for the episode experienced three times the number of depressive episodes the following year as those who discontinued use of antidepressants. With approximately 25% of bipolar patients considered to rapid-cycling in the US, authors suggest avoiding antidepressant use in these patients as they will probably increase mania, cycling and depression.
Cellphones linked with damaging romantic relationships and leading to higher levels of depression
Researchers developed and tested a new scale for assessing the effects of partner phone snubbing, known as "phubbing", this describes the extent to which people use or are distracted by their cellphones while in the company of their relationship partners. Researchers state that when someone perceived that their partner phubbed them, the resulting conflict led to lower levels of reported relationship satisfaction, which in turn, led to lower levels of life satisfaction and, ultimately, higher levels of depression.
References
Aurbach, E., Inui, E., Turner, C., Hagenauer, M., Prater, K., Li, J., Absher, D., Shah, N., Blandino, P., Bunney, W., Myers, R., Barchas, J., Schatzberg, A., Watson, S., & Akil, H. (2015). Fibroblast growth factor 9 is a novel modulator of negative affect Proceedings of the National Academy of Sciences, 112 (38), 11953-11958 DOI: 10.1073/pnas.1510456112
Chang, Z., Larsson, H., Lichtenstein, P., & Fazel, S. (2015). Psychiatric disorders and violent reoffending: a national cohort study of convicted prisoners in Sweden The Lancet Psychiatry, 2 (10), 891-900 DOI: 10.1016/S2215-0366(15)00234-5
El-Mallakh, R., Vöhringer, P., Ostacher, M., Baldassano, C., Holtzman, N., Whitham, E., Thommi, S., Goodwin, F., & Ghaemi, S. (2015). Antidepressants worsen rapid-cycling course in bipolar depression: A STEP-BD randomized clinical trial Journal of Affective Disorders, 184, 318-321 DOI: 10.1016/j.jad.2015.04.054
Ermer AE, & Proulx CM (2015). Unforgiveness, depression, and health in later life: the protective factor of forgivingness. Aging & mental health, 1-14 PMID: 26133952
Feinberg, M., Jones, D., Roettger, M., Hostetler, M., Sakuma, K., Paul, I., & Ehrenthal, D. (2015). Preventive Effects on Birth Outcomes: Buffering Impact of Maternal Stress, Depression, and Anxiety Maternal and Child Health Journal DOI: 10.1007/s10995-015-1801-3
Infurna, M., Reichl, C., Parzer, P., Schimmenti, A., Bifulco, A., & Kaess, M. (2015). Associations between depression and specific childhood experiences of abuse and neglect: A meta-analysis Journal of Affective Disorders DOI: 10.1016/j.jad.2015.09.006
Roberts, J., & David, M. (2016). My life has become a major distraction from my cell phone: Partner phubbing and relationship satisfaction among romantic partners Computers in Human Behavior, 54, 134-141 DOI: 10.1016/j.chb.2015.07.058
Siddaway, A., Taylor, P., Wood, A., & Schulz, J. (2015). A meta-analysis of perceptions of defeat and entrapment in depression, anxiety problems, posttraumatic stress disorder, and suicidality Journal of Affective Disorders, 184, 149-159 DOI: 10.1016/j.jad.2015.05.046
Tupper, K., Wood, E., Yensen, R., & Johnson, M. (2015). Psychedelic medicine: a re-emerging therapeutic paradigm Canadian Medical Association Journal, 187 (14), 1054-1059 DOI: 10.1503/cmaj.141124
Image via David Smart / Shutterstock.
Share This Article
February 1, 2016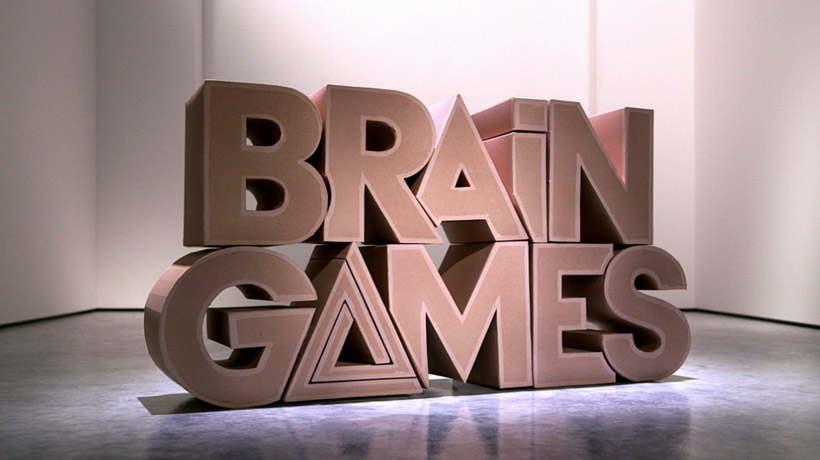 This Sunday February 14th (9 p.m. ET), the Emmy-nominated Brain Games tv-show is back! Wonder junkie Jason Silva returns to our screens, teaming up with... READ MORE →
Like what you read? Give to Brain Blogger sponsored by GNIF with a tax-deductible donation.
Make A Donation