by Jennifer Gibson, PharmD | December 10, 2013
Modern medicine struggles with understanding and treating dementia and many other ailments of the mind. Mounting evidence now suggests that music may be the key to unlocking the mysteries and memories of the mind.
Recently, a randomized controlled trial of musical interventions in dementia reported that music improved the emotional state and decreased the severity of behavioral disorders in patients with moderate to severe dementia, including Alzheimer's disease. The study included 48 patients and involved two one-hour music sessions each week for four weeks. Although no changes in cognitive function was observed, the improvements in quality of life lasted for up to four weeks after the music sessions ended, and the benefits extended to caregivers, as well, as evidenced by reduced stress levels.
In 2012, a similar study evaluated the effects of music interventions on patients with cognitive dysfunction and dementia. Two separate populations were evaluated: residents of an assisted living facility with moderate dementia and patients with more severe dementia who lived in a secure ward. Each group of patients was divided in half; during three weekly therapy sessions, one half of the patients sang songs, which included themes from well-known and popular musicals such as The Sound of Music, Oklahoma, The Wizard of Oz, and Pinocchio, and the rest just listened to the tunes.
After four months, patients who participated in the music sessions experienced improvements in cognitive and drawing tests, and their own self-reports of quality of life improved. Additionally, patients who actually did the singing, as opposed to just listening, showed greater improvement in overall function.
Musical interventions are not new in mental health, and many studies have demonstrated benefits in cognition, anxiety, mood, attention, and overall well-being of patients with dementia. While most reports of the benefits of music are qualitative, one study showed that music increased the secretion of two hormones (estradiol and testosterone) that are believed to be preventive for Alzheimer's disease. Thus, music has actually been proposed as a replacement to hormone therapy, though the clinical usefulness of this approach has not yet been established.
In the course of dementia, autobiographical memories are often lost. But, musical memories are preserved and often trigger autobiographical recollections. And, musical abilities are often retained by people with dementia, despite significant losses of verbal memory and linguistic functions. Music is clearly tied to emotion, but exactly how is not yet clear.
Music expresses the inexpressible and speaks when words fail. For those of us who are blessed with a healthy mind, hearing a song may remind us of a fun time, a romantic moment, or a sad ending. But, someday, that soundtrack may be all that is left of a life well lived.
The authors of many of these studies suggest that sing-alongs are inexpensive, easy and entertaining therapy for patients with dementia. Structured protocols for music-based interventions are currently being developed and validated. With virtually no downside, patients should be encouraged to sing and sing often.
References
Basaglia-Pappas S, Laterza M, Borg C, Richard-Mornas A, Favre E, & Thomas-Antérion C (2013). Exploration of verbal and non-verbal semantic knowledge and autobiographical memories starting from popular songs in Alzheimer's disease. International psychogeriatrics / IPA, 25 (5), 785-95 PMID: 23388499
Ceccato E, Vigato G, Bonetto C, Bevilacqua A, Pizziolo P, Crociani S, Zanfretta E, Pollini L, Caneva PA, Baldin L, Frongillo C, Signorini A, Demoro S, & Barchi E (2012). STAM protocol in dementia: a multicenter, single-blind, randomized, and controlled trial. American journal of Alzheimer's disease and other dementias, 27 (5), 301-10 PMID: 22815078
El Haj M, Fasotti L, & Allain P (2012). The involuntary nature of music-evoked autobiographical memories in Alzheimer's disease. Consciousness and cognition, 21 (1), 238-46 PMID: 22265372
Fukui H, Arai A, & Toyoshima K (2012). Efficacy of music therapy in treatment for the patients with Alzheimer's disease. International journal of Alzheimer's disease, 2012 PMID: 23056992
Groussard M, Mauger C, & Platel H (2013). Musical long-term memory throughout the progression of Alzheimer disease. Geriatrie et psychologie neuropsychiatrie du vieillissement, 11 (1), 99-109 PMID: 23508326
Hsieh S, Hornberger M, Piguet O, & Hodges JR (2012). Brain correlates of musical and facial emotion recognition: evidence from the dementias. Neuropsychologia, 50 (8), 1814-22 PMID: 22579645
Lancioni GE, O'Reilly MF, Singh NN, Sigafoos J, Grumo G, Pinto K, Stasolla F, Signorino M, & Groeneweg J (2013). Assessing the impact and social perception of self-regulated music stimulation with patients with Alzheimer's disease. Research in developmental disabilities, 34 (1), 139-46 PMID: 22944256
Narme P, Clément S, Ehrlé N, Schiaratura L, Vachez S, Courtaigne B, Munsch F, & Samson S (2014). Efficacy of musical interventions in dementia: evidence from a randomized controlled trial. Journal of Alzheimer's disease : JAD, 38 (2), 359-69 PMID: 23969994
Simmons-Stern NR, Deason RG, Brandler BJ, Frustace BS, O'Connor MK, Ally BA, & Budson AE (2012). Music-based memory enhancement in Alzheimer's disease: promise and limitations. Neuropsychologia, 50 (14), 3295-303 PMID: 23000133
Image via Stocky Images / Shutterstock.
Share This Article
February 1, 2016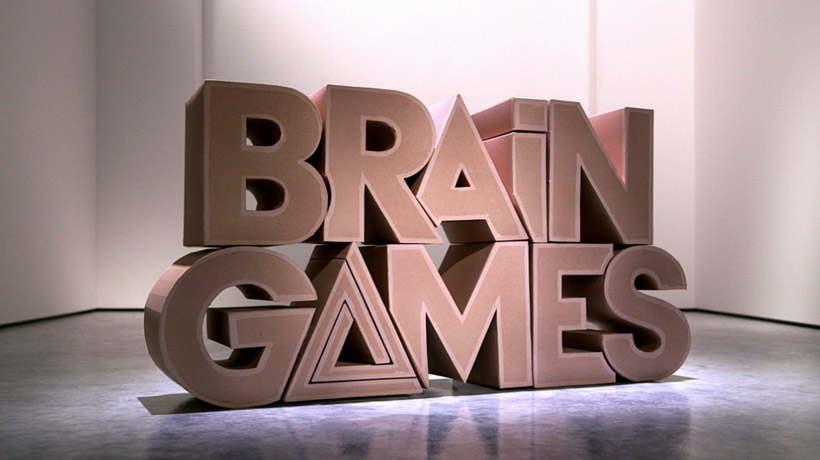 This Sunday February 14th (9 p.m. ET), the Emmy-nominated Brain Games tv-show is back! Wonder junkie Jason Silva returns to our screens, teaming up with... READ MORE →
Like what you read? Give to Brain Blogger sponsored by GNIF with a tax-deductible donation.
Make A Donation